B.P.O.D. - Bing Picture Of the Day
Product Info
Bing Picture Of the Day (B.P.O.D.) screensaver was inspired by the Google Chromecast screensaver. The screensaver rotates through the most recent Bing pictures (as seen on the bing.com website by Microsoft) and (optionaly) displays a clock.

This screensaver is 100% free. There are no ads or any kind of tracking.
Look & Feel
Screensaver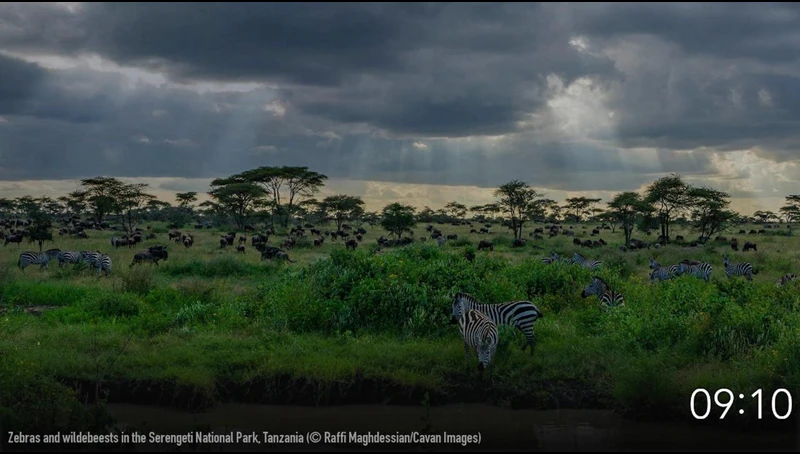 Settings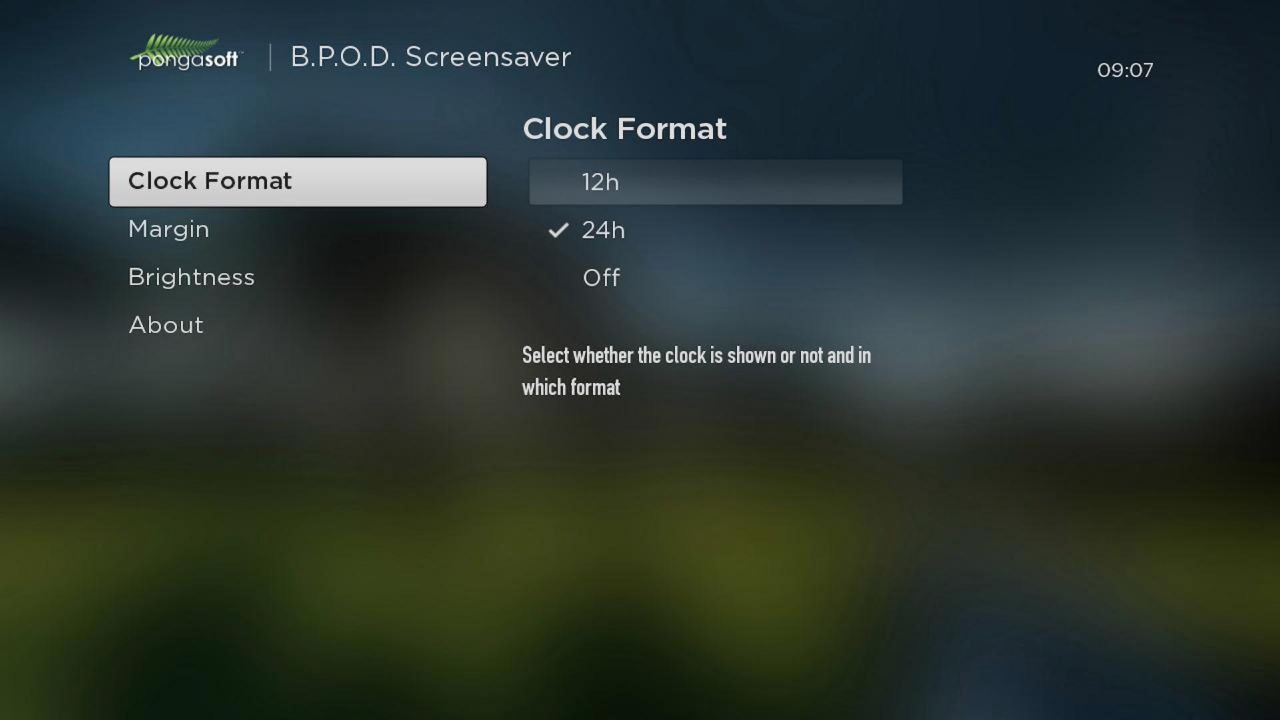 Installation
In order to install the screensaver, you can either:
Go to the channel store and install it from there
From your Roku device, do a search for BPOD and install it
Usage
Screensaver
The screensaver will start automatically after some amount of time. Due to restrictions on screensavers, no action is available and any button press will exit the screensaver. The screensaver will rotate through the last few Bing Pictures, display the image credit and a clock.

The clock (if displayed) moves very slowly in order to prevent screen burn in.
Settings
The screensaver has a few parameters that can be tweaked. To access the settings screen, navigate to Settings / Theme / Screensavers / B.P.O.D. then press Ok. Then select Change screensaver settings
Clock Format - 12h / 24h or Off (no clock at all)
Margin - Adds a border around the screen and can be changed in the event your TV renders the text outside the visible area
Brightness - Let you adjust the brightness of the image
Sponsor
pongasoft produces a variety of high quality and free/open source software. If you would like to support my work and help offset the cost of development tools, web hosting, etc. here are a couple ways to do so:
Release Notes
1.0.9 - 2020-01-22